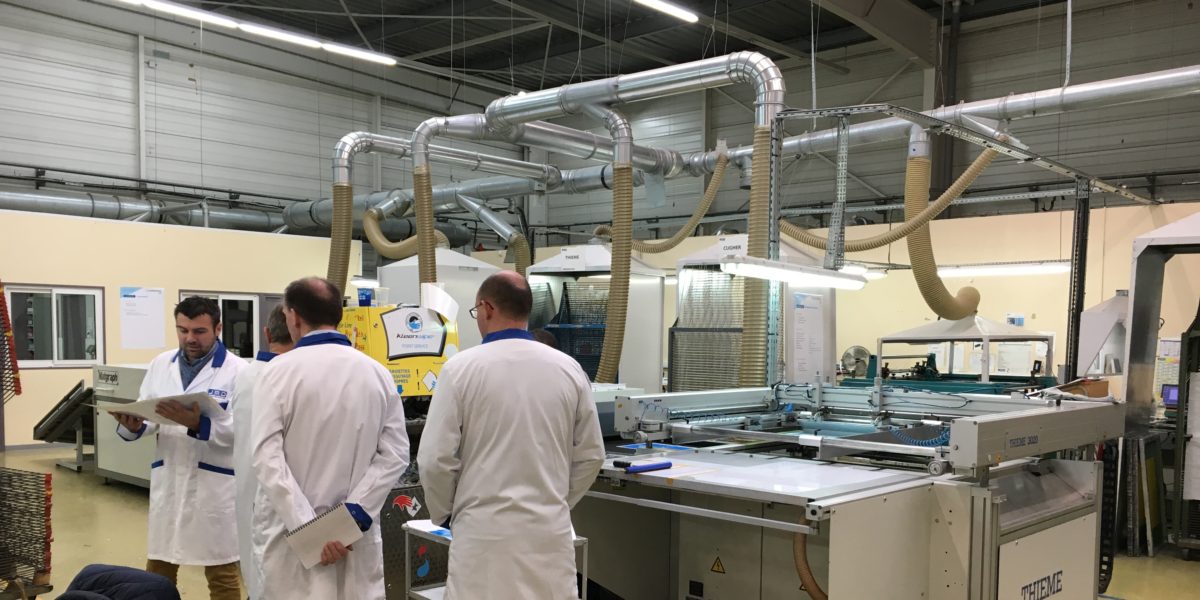 During SUPRATEC JMD TechDays, spend a whole day immersed in the production process of a manufacturer of adhesive materials.
The SUPRATEC JMD teams welcome you to the Bondoufle site for a product co-development event.
Assistance from our experts, members of the Purchasing, Methods and Production departments, will help you better understand the technical challenges of industrial identification and traceability solutions. How can one respond to the constraints of sustainable marking? What adhesive solution should be selected to guarantee long-term support?
Entering the nearest production unit, you manipulate the technical materials used in the manufacture of lexan front panels, industrial labels and metal identification plates.
The combined presence of all the technical and industrial skills around the same table gives a new impetus to your identification and traceability projects.
Join us at the next Industrial Marking TechDays session at Supratec JMD!