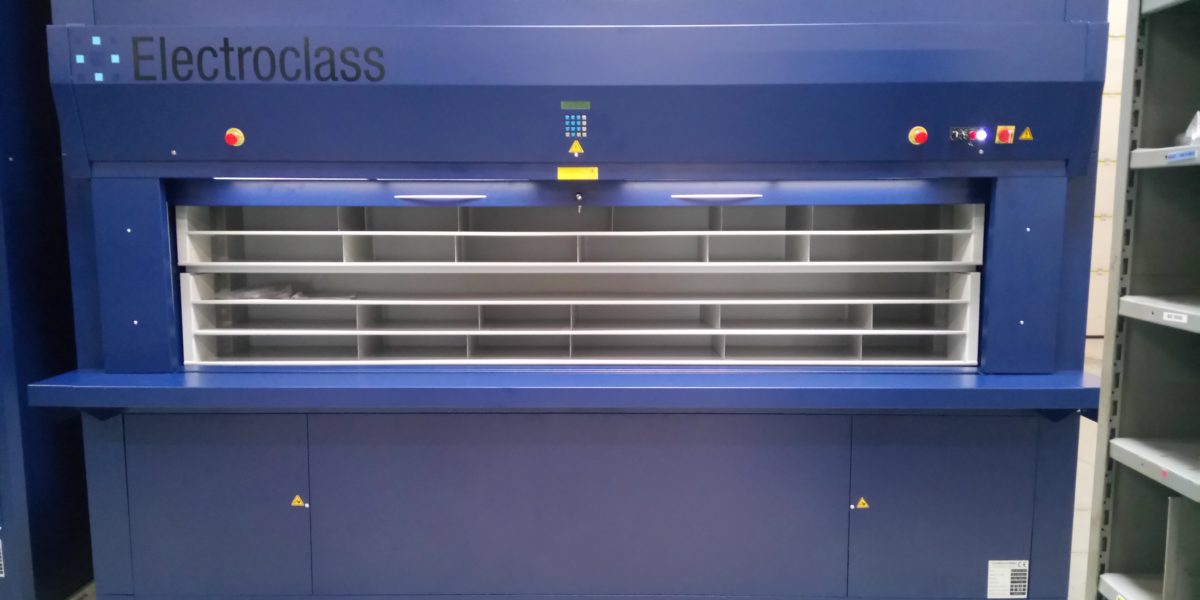 Our logistics capability today is centred around 2 stores: Bondoufle and Besançon.
The Bondoufle site mainly manages the activities of our brand Supraero, and Besançon will be exclusively dedicated to the activities of SUPRATEC Enomax.
The project refers to one of our major axes of development of Operational Excellence in our Neo 2.0 programme.
Our future logistics will prioritise optimising storage space, as well as improving the flow of goods and the working conditions of our storekeepers.
The first phase of the project is focused on the Besançon site, with the installation of 2 vertical storages for optimised storage of mechanical components.
The first mechanised storage unit (JUMPER) was delivered to Besançon on 16 May, 2018, followed by the rotary storage unit (TITAN) the following week. Assembly of the storage units was completed on 29 May.
The teams are now tackling the storage of a few thousand references within these new storage units.