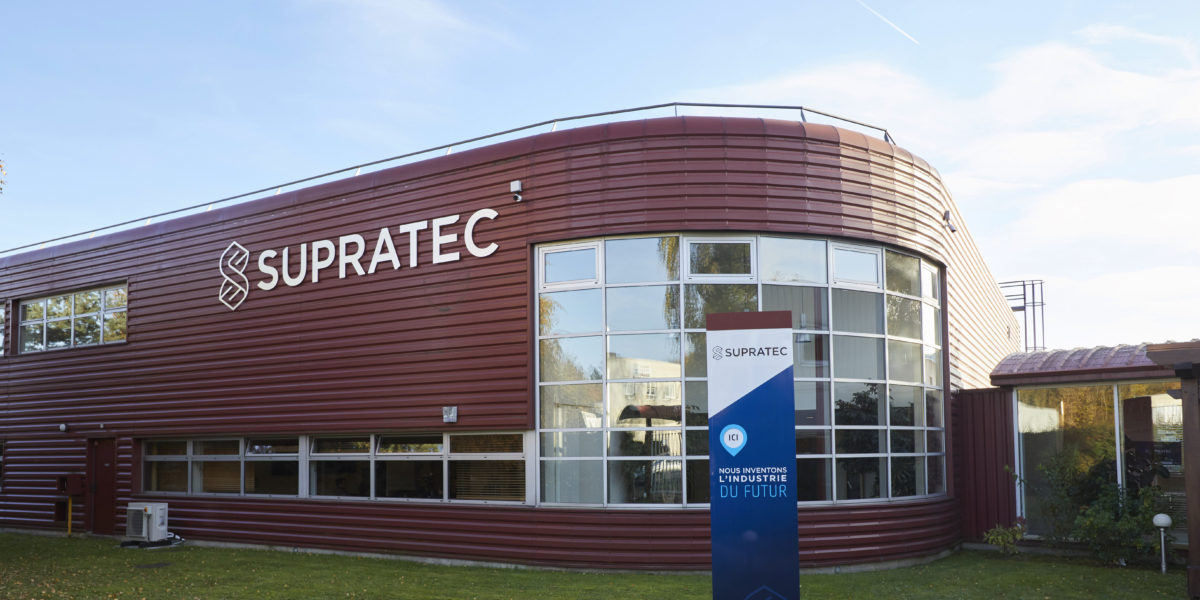 The Supratec group is pleased to announce that a new partner has decided to join the group's capital: the holding company Noe Industries.
The strengthening of its equity capital will enable the family-owned group, created 60 years ago by the Jestin family, to take a decisive step in accelerating its transformation and development, in France and internationally. This transaction will also enable Supratec to continue its strategic investments, aimed in particular at accelerating the digitalisation of its activities and conquering new markets.
With its 160 employees, divided into 5 subsidiaries: Supratec Enomax (industrial components and equipment), Supratec Syneo (bonding systems for industry), Supraero (on-board aeronautical components), Supratec Jmd (marking and traceability solutions for industry) and Supratec Lormac (design and manufacture of intelligent industrial equipment), the group achieved consolidated sales of more than €40m in 2021.
According to Yoann Hébert, Chairman of Supratec, "the acquisition of a stake in Noe Industries will enable Supratec to take a decisive step forward in accelerating its development, both in France and internationally, and to pursue its strategic investments. With all its employees, Supratec is writing a new page in the history of an innovative, competitive and successful French industry.
According to Pierre Escolier, managing partner at Noe Industries, "Supratec is a good example of the companies we want to
Supratec is a good example of the companies we want to be associated with. It has a management team that has undertaken a courageous transformation of the company and has enabled it to weather the Covid storm, it has solid underlying businesses and a resilient business base. The growth prospects for its business are very promising.
Following this transaction, Noe Industries will join the board of directors of the parent company Supratec, alongside the Jestin family and Yoann Hébert, President of Supratec.
About Noe Industries
Created in 2020, Noe Industries is an investment holding company specialising in the acquisition of
Noe Industries is an investment holding company specialising in acquiring stakes in French companies requiring capital and expertise to turn around or change their business model. Noe Industries was founded by 3 very complementary profiles: Michel Rességuier, who has been working for more than 20 years at the head of Prospheres to turn around companies in difficulty, Gilles Roland who has acquired and sold numerous SMEs within the framework of his investment structures Finactive and then Active Invest, and Pierre Escolier who has been the CEO of companies in the portfolio of major investment funds. Noe Industries is initially raising €30 million in capital from its founders, families and private equity players (including Nord Holding).