Back to highlights
SUPRATEC Syneo promotes its expertise in volumetric dosing at the Cosmetic 360 trade show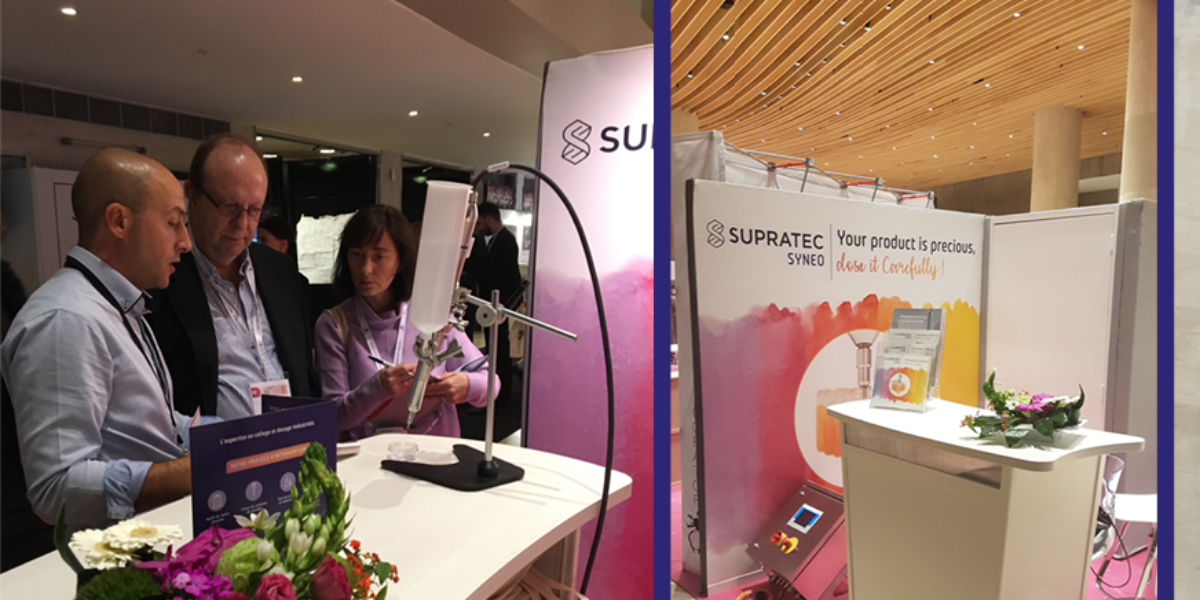 On 17 and 18 October, SUPRATEC Syneo presented its volumetric dosing systems for the first time at Cosmetic 360, the trade show of reference for the latest trends and innovations in the fragrances and cosmetics sector.
At the event, SUPRATEC Syneo was able to promote its know-how of solutions that are particularly well suited to manufacturers' constraints and needs.
The dosing of viscous and paste-like products such as mascara, lipstick and other creams can be done without shearing or pulsation thanks to the worm drive principle.
With both extraction and dosing systems, SUPRATEC Syneo offers a shortened and reliable production process, allowing for unrivalled dosing performance to be achieved.
A genuine advantage for trade show visitors, who recognised the need for reliable and precise dosing without altering their material.
An application laboratory installed in the heart of the SUPRATEC Syneo premises also allows for your product dosing to be tested all year long.
To learn more about our dosing solutions and find out what our customers think, visit our website.